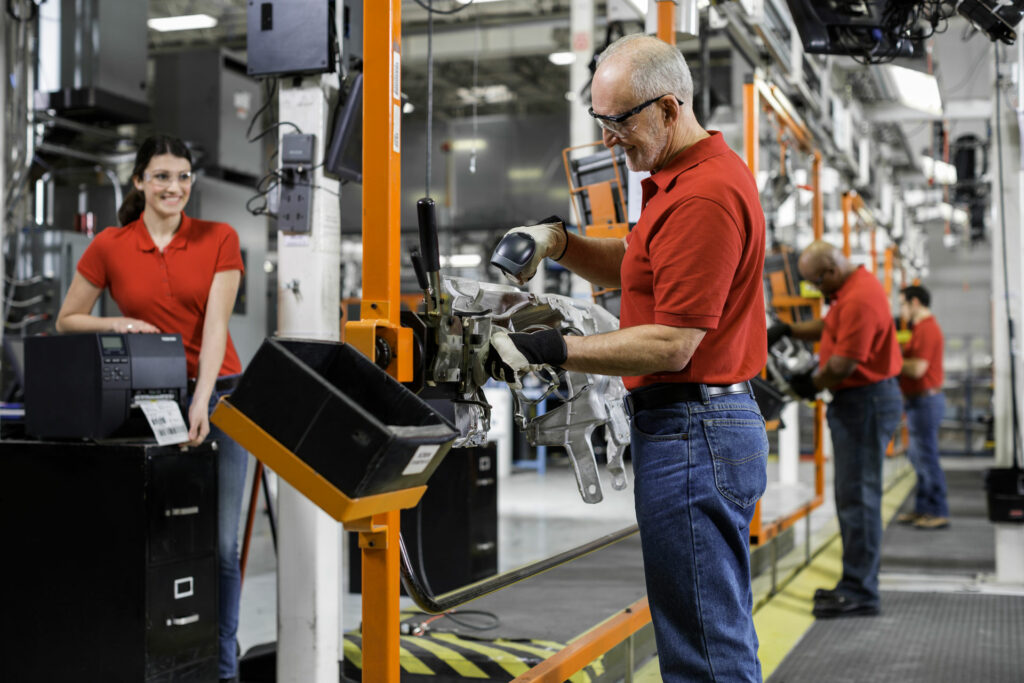 Design, manufacturing and printing of all kinds of labels
Design, manufacturing and printing of all kinds of labels We specialize in automatic applicators and software for labelling automation.
For over 30 years, GESA has been providing the best labelling solutions to companies of all sectors. Our company was conceived with the aim to offer our clients a comprehensive service on product identification.

We are a team of highly experienced professionals from the sector, in continuous training to guarantee the best solutions to our clients. Our technical service includes experts in software, hardware and industrial automation and robotics.
AUTOMATIC PRINTING AND LABELING
We offer a wide range of automatic labelling equipment, particularly designed for printing and applying labels in production lines.
These applicators offer a high precision in applying the label and a robust design, making them one of the best solutions for real-time labelling for your products.
AUTOMATIC LABELING WITH COLLABORATIVE ROBOTS (UR)
Our technical team specializes in continuously developing new resources for the automation of the labelling process.
We have developed an integral solution to automate the labelling of products using robotics, by means of a connection to industrial label printers. This results in a more efficient, precise and safer process.
COMPLETE SERVICE OF RFID SYSTEMS
We offer a complete service, depending on the needs of the company, and we create an integral RFID solution, from recording to reading and data management.
The RFID label system offers many advantages, such as the readout of hundreds of labels in just a few seconds, simple traceability and monitoring of products, precise information, time saving and prevention of tear hazards for stocked goods.